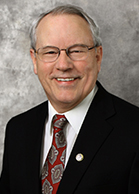 In 1992 Jim retired as a Chief Warrant Officer from the United States Army Criminal Investigation Command after twenty years of service. During his tenure with the US Army, Jim served in a myriad of leadership positions such as Special Agent in Charge and Chief of numerous General Crimes, Drug Suppression and Economic Crimes teams. In 1992 Jim joined the Thurston County Judiciary in Olympia, Washington where he designed and implemented a Pre-Trial Services Program. In 1994 Jim joined the Washington State Gambling Commission, where he currently serves as a Senior Special Agent assigned to the Criminal Intelligence Unit. During Jim's tenure with the Washington State Gambling Commission, he has served in many diverse roles which included the development of the agency's computer and cell phone forensic program. Jim serves as the lead member of the federal Internet Gambling Task Force (IGTF) for the Eastern District of Washington and provides training, technical and forensic support to the Internet Crimes Against Children (ICAC) Task Force for the Eastern District of Washington. Jim is a graduate of the University of New York where he was awarded a Bachelor of Science Degree.
For the past nine years Jim has demonstrated a strong commitment to IACIS in a variety of roles. In April 2004, he attended the IACIS Basic Computer Forensics Course, earning the Certified Forensic Computer Examiner (CFCE) certification in July 2005. In addition to the CFCE certification, Jim holds the CEECS, SCERS, DFCP, CBCE and CFE certifications. Since 2005, Jim has served in various positions within the IACIS Certification Committee, developing, implementing, and leading numerous projects that positively impacted the CFCE process. For example, from 2006 through 2010, Jim served as a CFCE coach, mentoring candidates through the CFCE process to earn their CFCE certification. In 2007 he joined the Research and Development Team and assisted with the restructuring of the organizational file transfer sites to enhance information storage and dissemination. Between 2007 and 2010, Jim served as Chairman of the Problem Development Committee, overseeing the development, implementation and administration of the various problem sets used in certification, re-certification and advanced training. During his tenure, he co-developed and implemented an entirely new hard disk drive problem still being used in the certification phase of the CFCE process. In 2010, Jim accepted the position of CFCE Certification Chairman and was instrumental in the development, implementation and oversight of the certification phase of the newly-formed CFCE process. In 2011 Jim was elected to the IACIS Board of Directors where he has served as the Director of Certification, Vice President and currently serves as the President.
Over the past seven years, Jim has served both as a coach and instructor at the annual training events in Orlando, Europe and Australia, presenting basic and specialized instruction in a variety of areas. During this time Jim has contributed significantly to the training materials and presentations for the Training Committee.