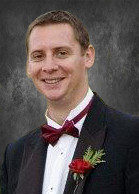 Matt is a Forensic Analyst with the New Zealand Police Electronic Crime Group, based in Dunedin. He has been involved with the electronic and computing industries as an engineer, analyst and investigator for the last 18 years.
Matt trained as an electrical and electronic engineer through the Royal New Zealand Air Force, where he served eight years and completed a tour of duty in East Timor. His specialty was deployed data networks utilizing satellite and radio transmission systems.
In 2001, Matt joined the New Zealand Police and began conducting computer forensic investigations. He has attended and presented formal training in the areas of electronic security, electronic countermeasures, network security, forensic computing and electronic evidence gathering in New Zealand and Internationally.
Matt holds international forensic qualifications from Guidance Software (EnCase Certified Examiner) and from the International Association of Computer Investigative Specialists (Certified Forensic Computer Examiner).​
Matt's current role requires him to investigate criminal activity that involves stand-alone, networked and virtual computer systems. This not only includes computer technology but also telephone systems, security systems and any other electronic device which may contain information relevant to criminal activity. Matt has provided expert witness testimony pertaining to forensic computing issues and electronic evidence in District and High Court proceedings in New Zealand.