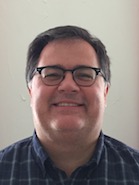 Tobin Craig has thirty years of experience in forensic science, obtained with two Governments.  He has worked in digital forensics since 2001, and has recently transitioned into investigative data analysis.  Over the course of his career, Tobin has worked in several facets of forensic science, to include digital investigations, document examination and document chemistry, printing techniques, trace chemistry analysis, firearms and ballistics investigations, arson analysis and explosives chemistry.  He has supported the investigative mission of the Office of Inspectors General for several Federal Agencies.
Tobin has recently completed a Masters of Science in Forensic Computing and Cybercrime Investigation from the University College, Dublin.
Tobin obtained his CFCE in 2014, using only linux and command line tools.  
If he can do it, you can too!