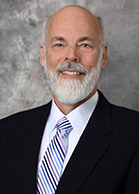 Mark White has been a member of IACIS since 1995 and has achieved first his DOS Seizure Certificate and then his CFCE, the latter obtained in 2001. He has maintained his CFCE certification, re-certifying last in 2012. Continuously since 2002 Mark has volunteered as a BCFE coach, teacher and Chairman at the Florida, and since 2011, the Germany training events. Mark was appointed IACIS Director of Marketing in May 2013 to fill a vacancy on the board and completed this duty in May 2014.
Mark worked part-time at the Clackamas County Sheriff's Office in the Computer Forensics Unit which he started in 1995 and worked in until retirement. He retired fully at the end of 2013 after his 39th year at the Sheriff's Office, the prior 11 years as part time, having first retired in 2002. Mark worked as a road deputy for the first 8 years of his career then as a detective for the last 20 years prior to retirement. In addition to 10 years as a homicide detective he investigated crimes such as sexual abuse, theft, financial crimes, and burglaries.
In November 2007 Mark obtained his Oregon Private Investigator license and started his own business called Certified Computer Forensics Services, LLC of which he is sole proprietor. He continues to work as a consultant for other computer forensics companies and provides computer forensics services for local and nationwide clients, and has testified as an expert witness in digital forensics locally.
Mark is a 5 year veteran of the United States Air Force, having been honorably discharged in 1974. Mark's interests include fixing broken or malware-infected computers for family, friends and new friends, and in his free time his interests include gardening, fishing, hunting and motorcycle riding. At age 63 Mark does not intend on slowing down soon and will strive to promote IACIS around the world as the premier computer forensics training and accredited certifying body that it is.