Since the early days, the IACIS Bylaws and policy documents have been published to the member area of the web site.  With FSAB accreditation of the IACIS Certified Forensic Computer Examiner (CFCE) certification program, comes the requirement to publish many of the policies and procedures on the public web site, for auditing purposes.
The IACIS Policies and Procedures Manual is a comprehensive collection of all IACIS policies in one document, for convenience.
To ensure the best viewing experience, we recommend that you open the document in a browser or PDF viewer application that can display the "Table of Contents" or "Bookmarks" pane (pictured below). This will allow you to easily navigate the document and find the specific policy you're looking for.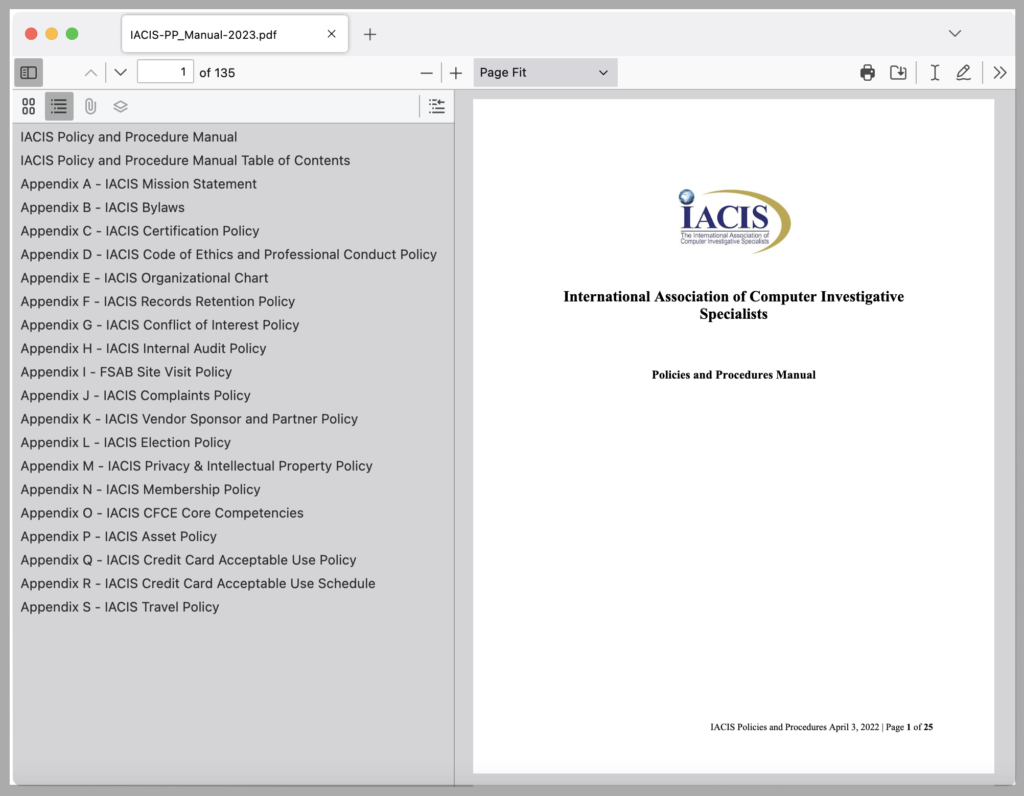 To access the PDF file, please click on the link below:
IACIS Policies and Procedures Manual.pdf
Thank you for taking the time to review IACIS policies.  For questions related to IACIS policies, please contact secretary@iacis.com.  For questions related to FSAB accreditation, please contact standards@iacis.com.