An Evening with the Experts 2023 – Mobile Forensics
Join us for "An Evening with the Experts" on April 30, 2023, for a 2-hour event focused on Mobile Forensics. Our four industry experts will share their knowledge and insights through brief presentations, followed by a panel discussion: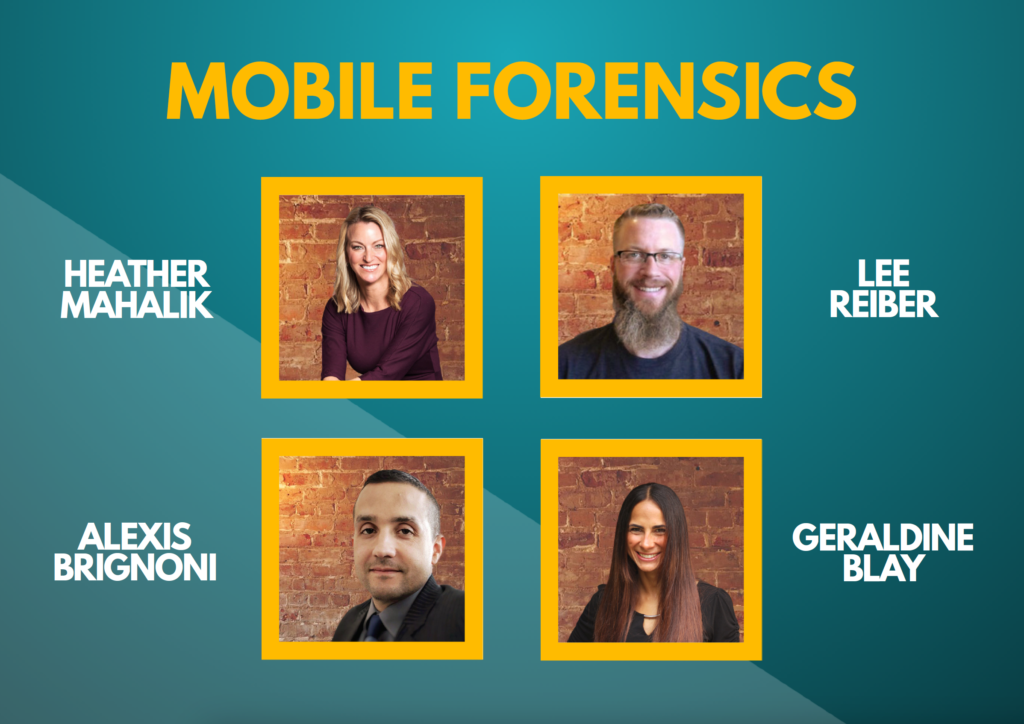 For more information about the experts, please visit their LinkedIn profiles through the links above.
Please share the event flyer with your friends and colleagues.
An Evening with the Experts 2023 – Mobile Forensics Flyer.pdf
The event will be moderated by Kathleen Shane.  Kathleen is a highly valued long-term volunteer of IACIS.  The event will provide a wonderful opportunity to network with like-minded professionals in the digital forensics and mobile forensics fields.
As an added bonus, one lucky attendee will be randomly selected to win an outstanding prize consisting of:
Free enrollment in the Mobile Device Forensic (MDF) training class (online) &
Free enrollment in the IACIS Certified Mobile Device Examiner (ICMDE) certification.
Total value of US$995.00
If you are not already a registered attendee at the IACIS Orlando Training Event (student or staff), registration is required.  To be eligible for the prize, registration is also required.  
The link below will take you to the Events product page.  Add the EXPMF event to the cart and checkout to complete the registration.
Membership is a requirement for attendance at this event.  Interested parties without a membership can purchase a membership on the Membership product page.
Terms and conditions: The prize is transferable to another IACIS member, upon request. The prize is not redeemable for cash or any other prize.  If the winner is not in attendance at the event at the time of the draw, another winner will be selected.  By entering the drawing, you agree to these terms and conditions.