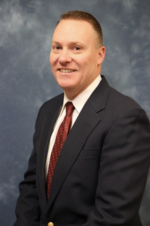 Erin Raleigh is a twenty-three-year veteran of the Spokane Police Department in Spokane, WA. Erin is currently a Detective assigned to the Technical Assistance Response Unit (TARU) as well as the Explosive Disposal Unit (EDU).  
Erin began his forensic career in 2014 with the Department and attended the IACIS BCFE training conference in 2015 when he successfully passed IACIS's certification on November 10, 2015. Erin performs digital forensic examinations upon all digital evidence for the Spokane Police Department as well as provides technical support and training to the Department for all their technology-based equipment and resources.  
Erin began volunteering with IACIS in 2018 as a BCFE instructor and was elected to the Board of Directors in 2022. Erin enjoys every aspect of IACIS and hopes to serve the organization to see it continue to grow its membership and expand and improve its training curriculum into the future.