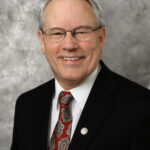 IACIS history
2003 – Joined IACIS
2004 – Attended BCFE
2005 – Received CFCE
2005 – Present:  Served in following positions:
Row Coach
Peer Review Coach
Research & Development
Problem Development Chairman
CFCE Certification Chairman
Director of Certification (IACIS Board of Directors)
Vice President (IACIS Board of Directors)
President (IACIS Board of Directors)
LE history
United States Army Criminal Investigation Command
Assistant Special-Agent-In-Charge/ Senior Special Agent
Washington State Gambling Commission
Regional Manager/Senior Special Agent
IACIS comments
For many years, IACIS has been and continues to be an extremely important part of my life.  I treasure every moment I've spent laboring alongside the best and most professional forensic examiners in the world and feel blessed to have played a small part in making IACIS what it is today.  Just as others have invested in my professional training over the years, IACIS has given and still gives me the opportunity to invest in others.
Where are you now
I reside in Spokane, Washington with my wife, Cindy and am currently serving as the Manager of Classroom Technology with Cellebrite.