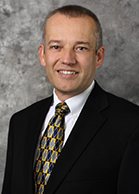 Brent has been an IACIS member since 2001 when he attended the Basic class in Orlando as a member of the New Zealand Customs Service. Brent retired from Customs after twenty-tw0 years of service in 2007 and is now the owner of Computer Forensic Solutions Ltd.
Brent has had an active involvement with the Certification Committee since 2002. Brent has
been a Coach, Regional Manager, Divisional Administrator, and Chairman of Problem Development. Other IACIS roles have included being the Chairman of International Relations as well as an active involvement with the Training Committee. He was elected to the Board of Directors in 2011 and has been the Director of Standards since that time.
Brent is married with two adult children (Dylan and Samantha) and lives in Auckland, New Zealand.