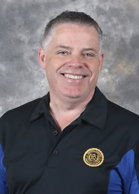 Rob Attoe is a Vice President within the training department at Cellebrite, where he leads the training departments business development and delivery of course content across all disciplines, ensuring the curriculum and delivery concepts are of the highest standards within the industry as well production of customized courses tailored for mobile forensic practitioners globally. Attoe also leads the research in to forensic artefacts found on various operating systems and regularly presents finding are large conferences globally. Previously as SVP of Global Training at Nuix and Director of Training at AccessData, Attoe has over a decade of experience developing Digital Forensics and Decryption training programs for the global digital investigations community.
In the past, Attoe has held positions as a Computer Crime Specialist II with the National White Collar Crime Centre, where his primary focus was the research and development of a file system analysis and automated forensic tool curriculum, and with the Kent Police as a Forensic Computer Analyst.
As a certified member of the International Association of Computer Investigative Specialists (IACIS), Attoe has instructed at the association's annual conference, as well as regularly presenting at the premier international digital forensics conferences and events such as High Technology Crime Investigation Association, Department of Defence Cyber Crime, F3 Annual Conference and Internet Crimes against Children taskforce. Attoe has authored and taught many digital forensic courses globally as well as co-authoring a course for The National Hi-Tech Crime Unit in the United Kingdom and advanced courses for IACIS.