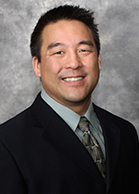 Since 1991, Scott Matsudaira has been a commissioned law enforcement officer for the Bellingham Police Department in the State of Washington and is currently assigned to the Crime Scene Investigators Unit as a Detective. His responsibilities include examining, analyzing, and securing electronic evidence in regards to investigations of criminal activity where a computer or other means of electronic data manipulation were used and has been performing computer forensics for the Bellingham Police Department since 2003. Scott has received training in numerous areas relating to computer forensics to include both BASIC and ADVANCED Computer Forensic training through the International Association of Computer Investigative Specialists (IACIS®), the Washington State Criminal Justice Training Commission, the National White Collar Crime Institute, the Department of Homeland Security, Guidance Software, AccessData, Forward Discovery, Microsoft, and E-Commerce.
Scott holds certification in "Certified Ethical Hacking" (CEH), Certified Forensics Computer Examiner (CFCE), Certified Electronic Evidence Collection Specialist (CEECS), Seized Computer Evidence Recovery Specialist (SCERS), AccessData Certified Examiner (ACE) and has acted as a Subject Matter Expert (SME) for the National White Collar Crime Center. Scott has also attended the IACIS Basic Training Events in Maitland Florida as an instructor for each event since 2006 to now and in Europe as an instructor for each training event since 2007 to now (missed 2008). Scott has also been a Macintosh Forensics instructor for Forward Discovery and a certified instructor for Cyber Security Institute.
Scott served as the Vice-President (Board Member) for the Washington State Chapter of High Tech Crime Investigator's Association (HTCIA) in 2007 and President in 2008. He has been an IACIS certification coach and has lectured on several occasions teaching sessions at two local colleges on Search and Seizure and Internet Safety. Scott has served IACIS as the chairperson of the Web Development Committee, a member of the Research and Development Committee, and a member of the Training Committee. Scott was elected to the IACIS Board of Directors in 2009 and has been serving as the IACIS® treasurer since 2009.