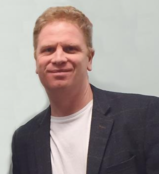 Trevor Wooding is Detego's Digital Forensics Consultant and Technical Director
Highlights to Trevor's extensive background include:
Nearly 20 years Digital Forensic analysis and expert witness experience in Crown Courts of Law
Hi-Tech Crime Unit Manager at the British Transport Police (BTP)
Laboratory Manager and Senior Digital Analyst within a privatedigital forensic analysis company delivering overt and covert
forensic analysis.
Extensive experience in the analysis of evidence, dealing with over1000 different cases, including high-profile cases, from a variety of
UK and overseas law enforcements and military agencies.
Forensic Science Graduate.