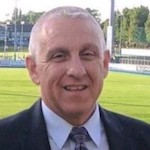 David Melvin is the Director of Training and Professional Services for SUMURI LLC. He has 21 years of experience in the field of digital forensics.  
Before joining SUMURI, David worked as a DFIR Manager for Stroz Friedberg and retired after 22 years as a US federal law enforcement officer with over 18 years in digital forensics and cybercrime. As a federal agent, he has conducted investigations concerning commercial smuggling, narcotics, child exploitation, Intellectual Property Rights, financial crimes, and insider threat.  
David has instructed college-level computer forensics courses and has developed and taught computer forensics courses, particularly Macintosh forensics, to law enforcement and corporate examiners in the United States, South America, Europe, and the UK. David has also developed and presented classes for the IACIS BCFE and Specialized Training. Prior to being elected to the Board of Directors, David served as a Peer Review coach, Regional Manager, Division Administrator, and the Peer Review Chairperson. Before his federal law enforcement career, David was a US Army officer in combat arms and military intelligence serving in Europe, Central America, and the United States.  
David received a Bachelor of Science in Criminal Justice from California State University, Long Beach, and a Master of Computer Science from the University College Dublin. He holds the IACIS Certified Forensic Computer Examiner (CFCE), SUMURI Certified Forensic Mac Examiner (CFME), EnCase Certified Examiner (EnCE), AccessData Certified Examiner (ACE), GIAC Certified Forensic Examiner (GCFE), CompTIA A+ and Net+, Apple Certified Macintosh Technician and the Apple Certified Support Professional accreditations. David is also a member of the High Technology Crime Investigations Association and a lifetime member of the International Association of Computer Investigative Specialists.