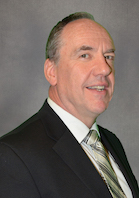 In 2013 Gerry retired after almost 31 years' service in Irelands National Police Force "An Garda Siochana". Gerry had served as a Detective for 27 of those years working in Local, Central and National Detective Units investigating serious and organized crime. Gerry has been assigned to various units including, the Serious Crime Unit, National Bureau of Criminal Investigation, Anti-racketeering Unit, Computer Theft Investigation Unit, Pedophile Investigation Unit and Computer Crime Unit.
Gerry has been a member of IACIS since 2004 when he attended the Basic class in Orlando and obtained his CFCE in 2005. Since 2006 Gerry has been an active member of IACIS who is involved in coaching, course development, training, Research and Development, Inter-National Relations and Communications committees. Gerry has attended IACIS Basic training events in Orlando and European since 2007, preparing and delivering course material on topics such as Compound Files, Internet Chat, File Systems and Peer to Peer File Sharing.
Gerry was elected to the IACIS Board of Directors in 2014.