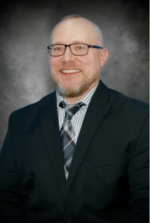 Rich has worked in law enforcement since 2000 and digital forensics since 2012. In his current role, Rich runs a small law enforcement laboratory in Ohio that has assisted over 100 local, state and federal agencies. Rich has instructed digital forensics to law enforcement at the collegiate level. He also performs internal digitial forensics training to officers, investigators and prosecutors in his community.  
Attending the 2015 IACIS BCFE event was all it took to inspire Rich to volunteer with IACIS. Upon completing his CFCE, Richard immediately began volunteering for IACIS. Richard has served IACIS as peer review coach, Volunteer Coordinator and Recognition Chairman, and Marketing Vendor Liaison prior to joining the IACIS Board of Directors.  
Rich holds several certifications in the DFIR field. They include, Certified Forensic Computer Examiner (CFCE), Cellebrite Certified Mobile Examiner (CCME), GIAC Advanced Smartphone Forensics (GASF), Certified Cyber Crime Examiner (3CE).