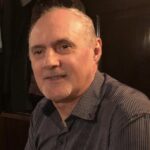 IACIS history
I attended my first BCFE course with IACIS in 2003 and I was certified in 2004.
I also had the opportunity in the past to attend many specific and/or advanced courses.
Because I missed a recertification period due to a busy schedule, I decided to follow again the BCFE in 2016 in Orlando in order to refresh my knowledge and update myself on the new technics and methods taught by IACIS. I was fully recertified a second time by going through the complete CFCE process in 2016.
IACIS comments
By discovering in 2003 the method used by IACIS for its training, with the presence of so many coaches to help participants during practical exercises and by seeing the quality of the basic course (BCFE) with the richness of its content and the manuals provided, I was immediately convinced that this two-week IACIS-BCFE course would be one of the best in the world and on the market.
In addition, the quality of the CFCE certification, with one coach assigned per student and the practicals fully oriented for the tasks of forensic examiner, are undeniably a plus value with IACIS.
It is for all these reasons that I then decided to do my utmost to make known the values of this international organization and to promote IACIS in Europe.
Within the European Anti-Fraud Office (OLAF), I was the initiator in 2007 of the organization of Digital Forensic & Analysts Training" in Europe and was thus in charge for 13 years of cooperating closely with various contractors and with the organization "International Association of Computer Investigative Specialists" which provided the BCFE course.
This is how now all EU countries and their law enforcement agencies are familiar with IACIS, know the quality of its forensic training and many people are certified in Europe.
The result is the existence of a large network of specialists in Europe among law enforcement agencies.
Law enforcement background
I was a police officer for 21 years (1993-2015) and spent 8 years in Paris at the General Directorate of Internal Security, the specialized French intelligence service under the Ministry of the Interior. I was a team member of security and computer crime units.
Then I spent the last 18 years of my career at the European Anti-Fraud Office (OLAF) within the European Commission in Belgium as a Digital Forensic Specialist, supporting investigations against financial fraud and corruption. for the protection of the European Community budget.
Holder of a "Master in Forensic Computing & Cybercrime Investigations" (2011) and 3 certifications as specialist in computer forensics (CFCE, CCE, GCFE) I had devoted myself totally for 20 years to the fight against computer crime.
Current situation
I'm retired since June 2020 and living now with my family in Hungary, near Budapest, but I'm still active in the domain of computer and smartphone forensics after creating my own company WINDIFE (Winkler Digital Forensic Expertise) in France. I'm acting during my free time as senior forensic expert and consultant for Windife.
It is with great pleasure that I'm now free to help IACIS as a volunteer coach during training events or for the IACIS-CFCE certification in support of students.